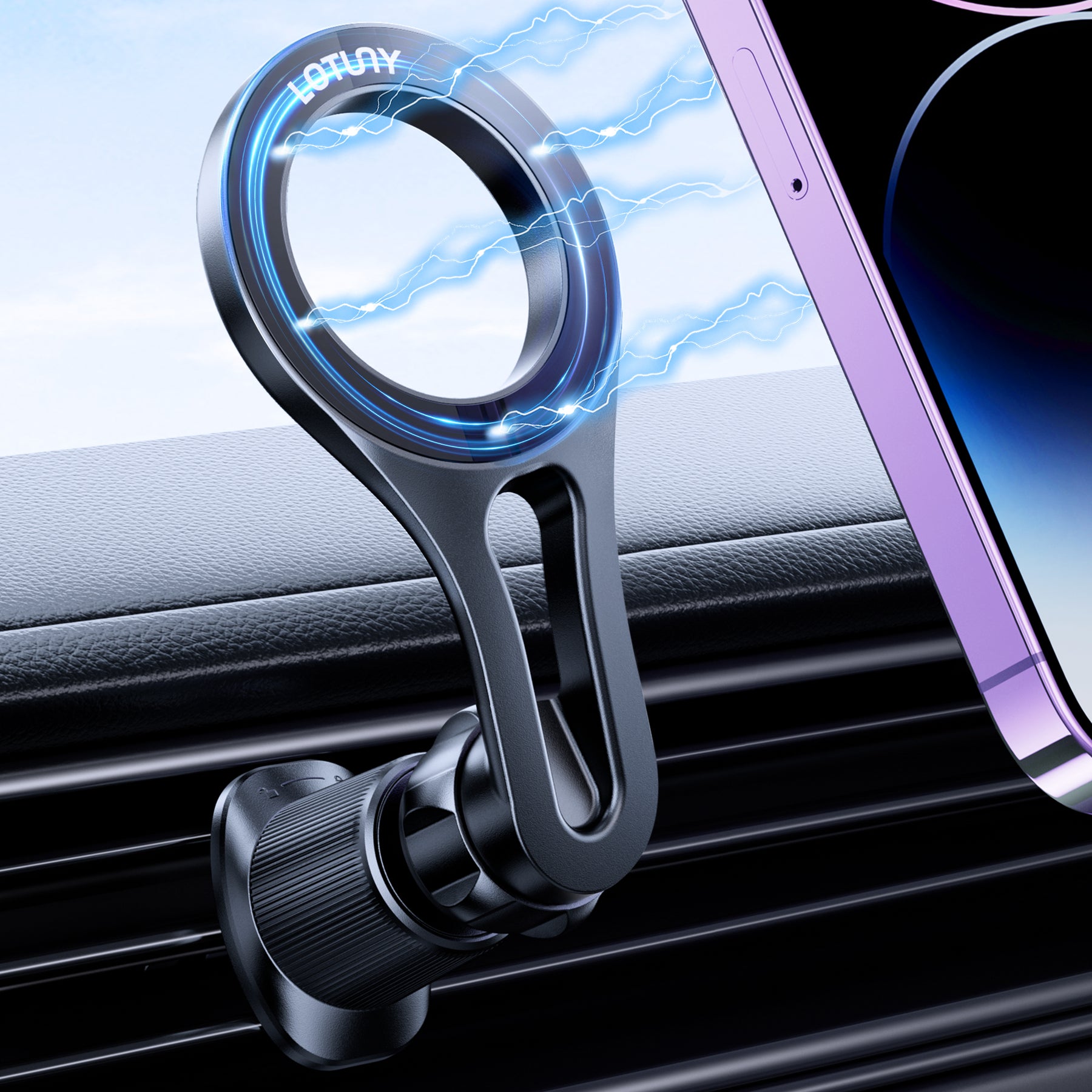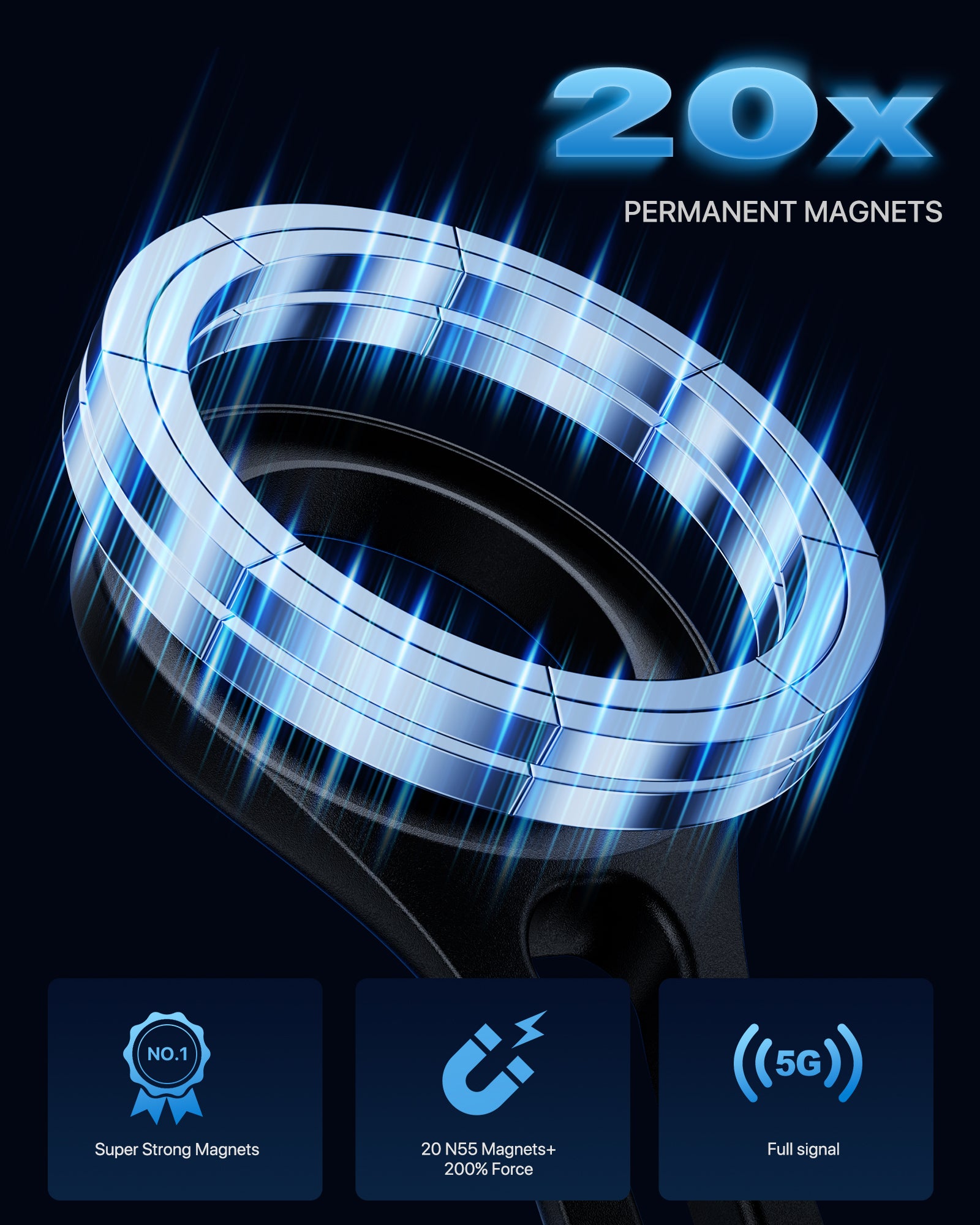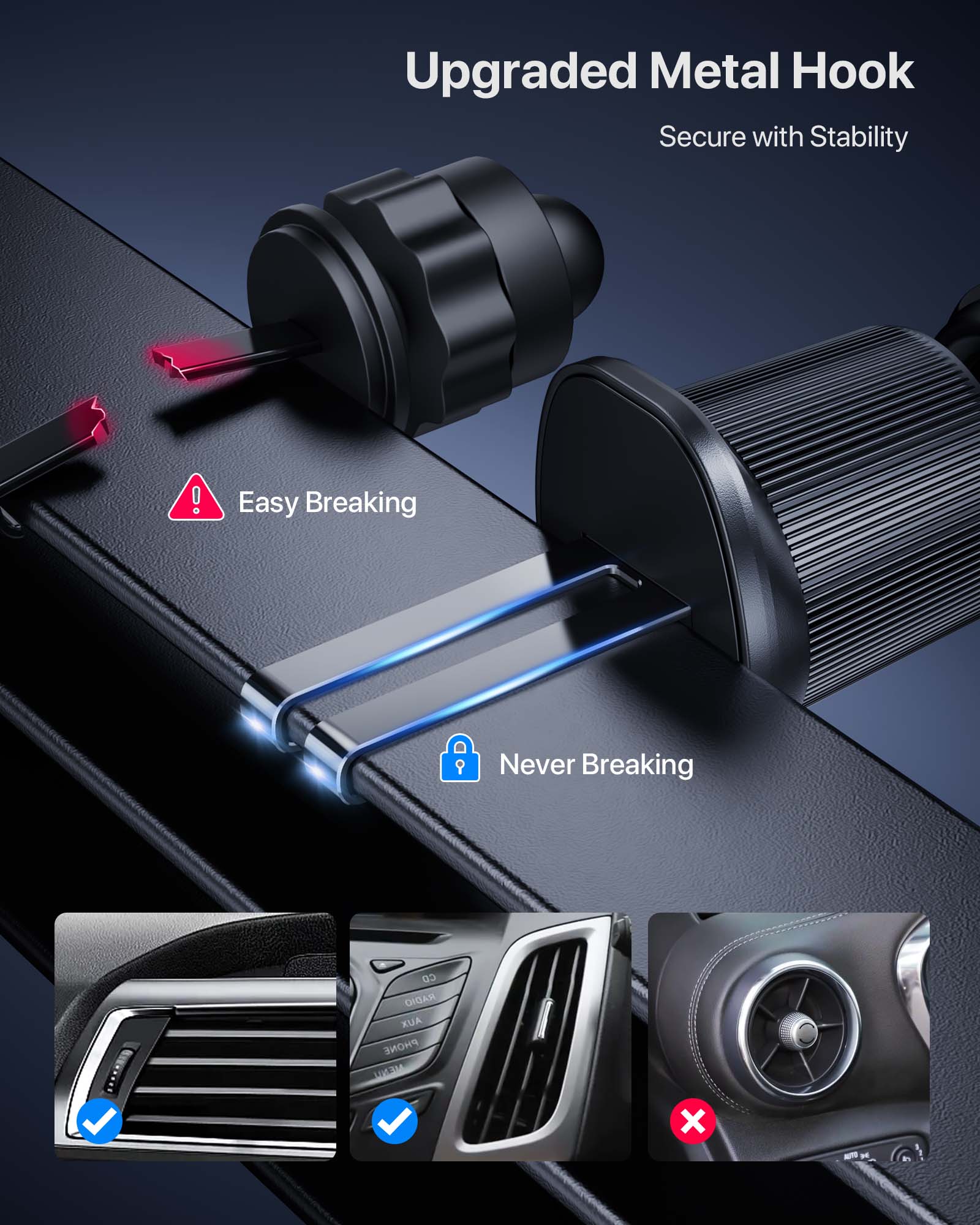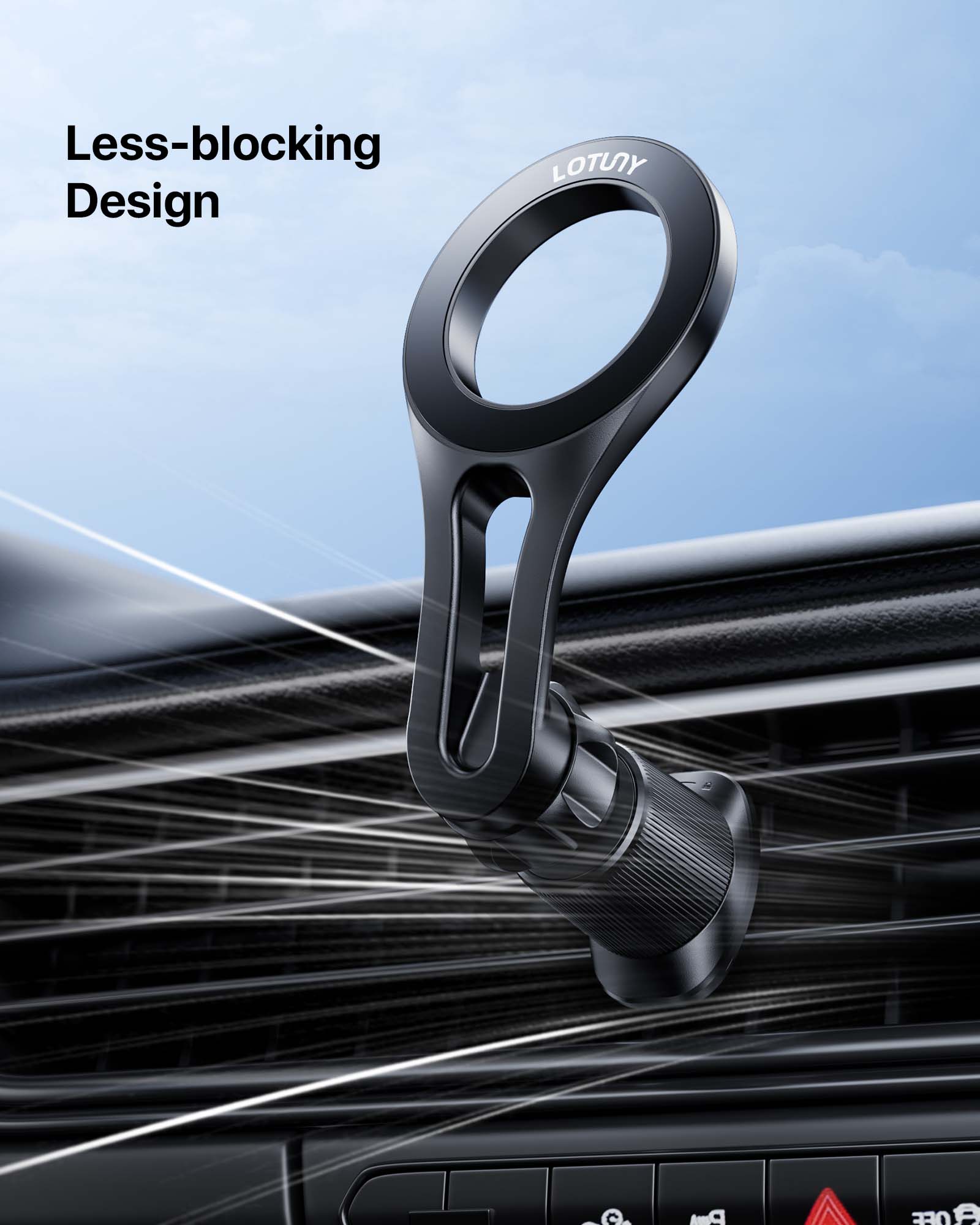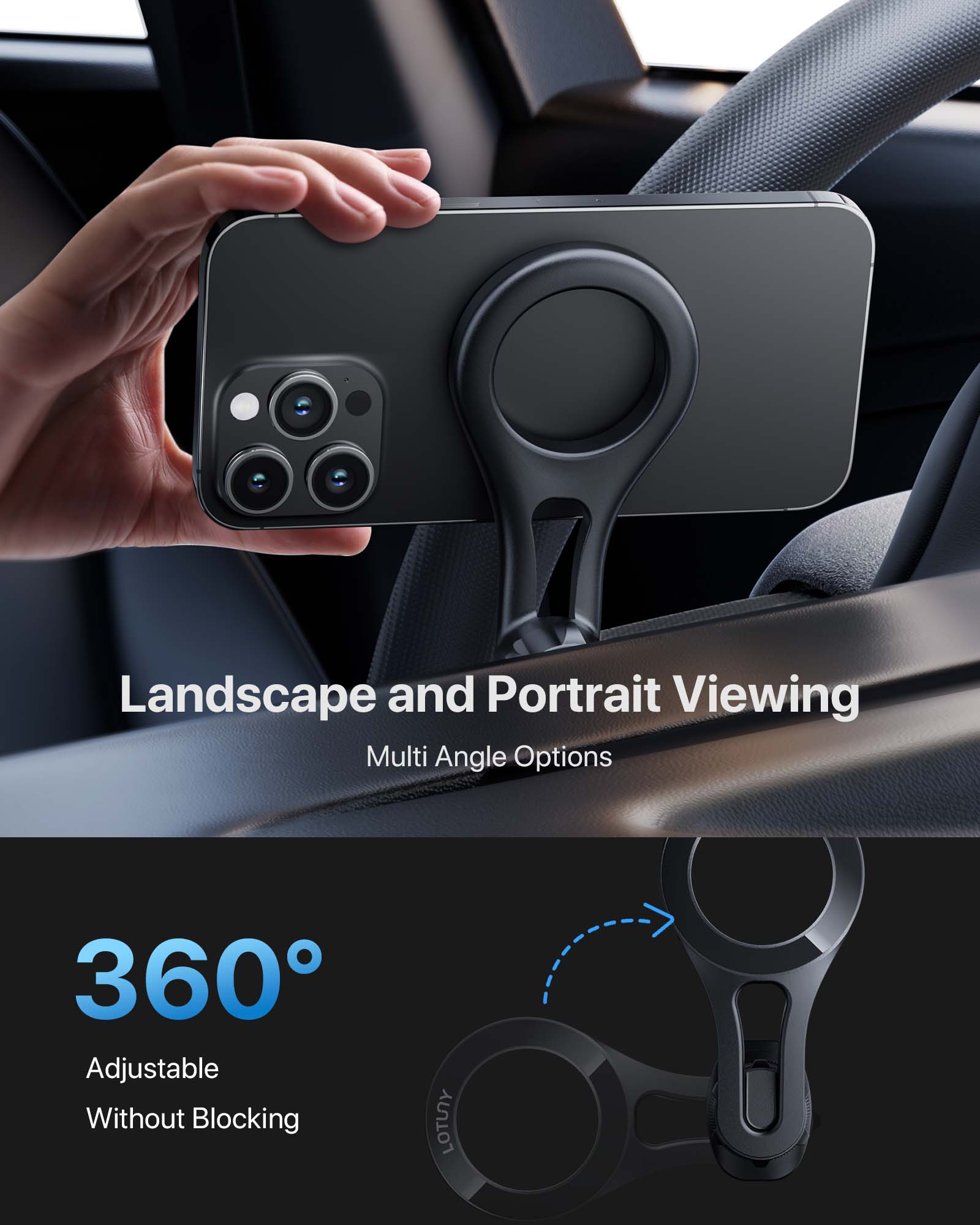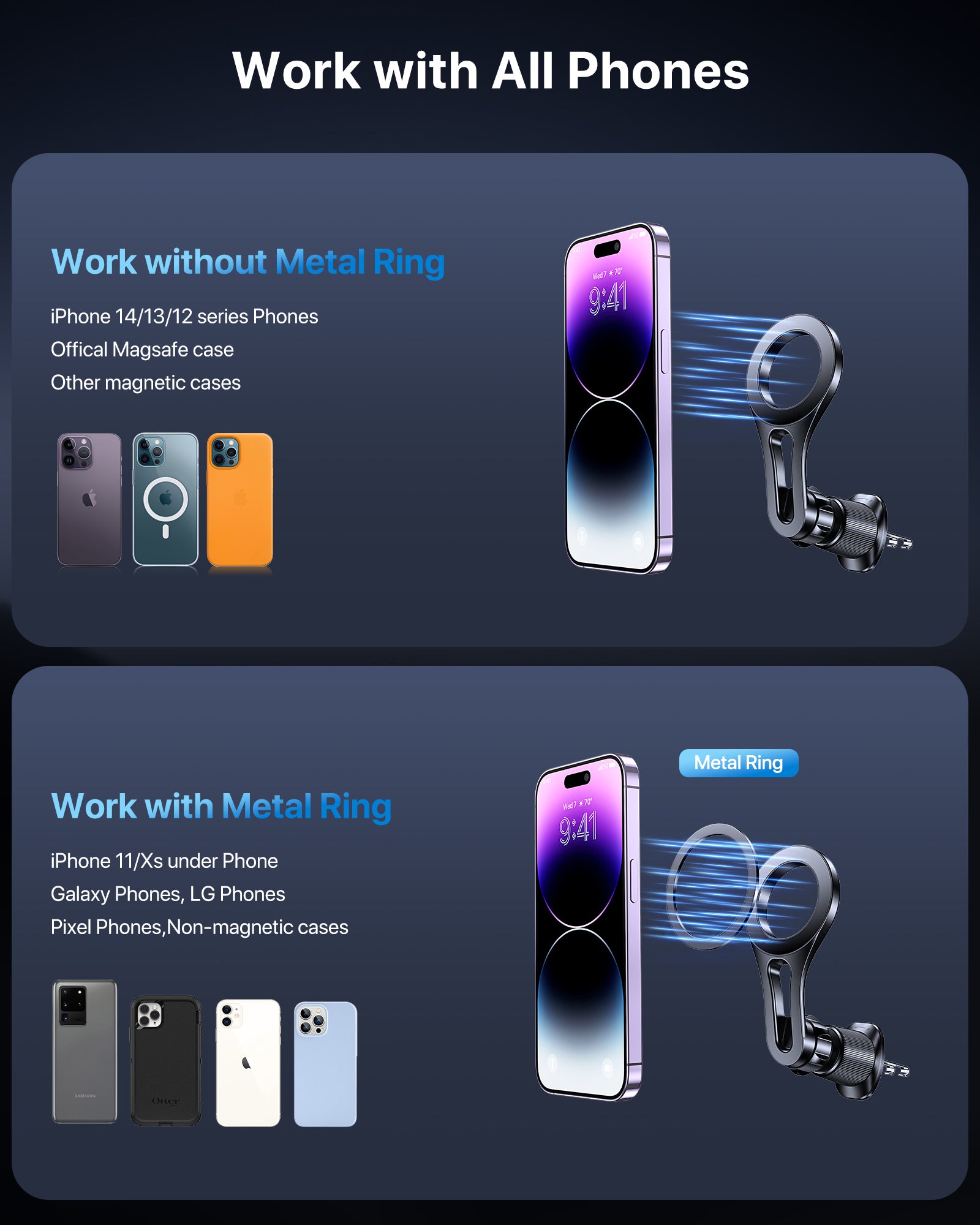 LOTUNY 2023 New Strongest Magnetic Car Phone Holder for Air Vent with Double Hook
【20 Strong Magnets=More Stable】Lotuny Magnet Car Phone Mount that has the strongest magnet force, which can easily hold items up to 4.4 lbs. Super powerful magnets ensure a firm hold on your cell phones. Never afraid of falling off even braking strongly, taking sharp turns or driving on bumpy roads.

🧲【Exclusive Dual-Triangle Hook]】Compared to the single-hook clips on the market, this car phone holder magnetic adopts an exclusive double-hook design, more firmly attached to the air outlet of your vent. It can hold 10 iPhone 14 Pro Max without drooping, and will never damage your air outlet louvers.

🧲【Lightweight Design & Less Blocking】Compact design of this magsafe car vent mount reduce the burden on the air vent. Cell phone holder for car mount with upgrade extension arm can protect your phone overheating crash. And no blocking to the airflow.

🧲【Work for All Phones】The magnetic phone car mount can place directly to iPhone 14, 14 Pro, 14 Pro Max, 14 Plus, iPhone 13, 13 Pro, 13 Pro Max, 13 Mini, iPhone 12, 12 Pro, 12 Pro Max, 12 Mini & MagSafe cases. NOTICE: The included metal ring (won't interfere with wireless charging) is necessary if it work with other phone models or non-MagSafe cases.

🧲【Compatible with Horizontal & Vertical Vents】The Steel hook clip of this phone holder for for car vent is 50% longer than the ordinary one. It's compatible with most Horizontal & Vertical vents, which solves the common problems of poor compatibility and cradle easy falling off on the market. We upgrade the iPhone car holder to meet all the needs of the car vent. Note: Round vents may not fit.

🧲【Easy to Place & Adjust】More convenient than clamp arm cell phone mount for car, pick and place your phone in just one step on Lotuny magnetic phone holder for car. 360 Degree Adjustable & Rotatable Ball Joint allows you the best viewing angle easily. This car phone holder mount magnetic will free your hands, making calls safer.